The Silk Road
A number of people has left their traces on the territory of the modern Kalmykia – the Cimmerians, the Scythians, the Sarmatians, the Huns, the Pechenegs, the Khazars and even the Cumans. It is here in the steppes of Kalmykia that the Mongols founded their second capital called Sarai-Berke. The Kalmyks settled here in the 17th century and since then play an important role in the geopolitics of Central Asia and the Silk Road. Nomadism, Buddhism and Shamanism influenced by the Russian culture will definitely impress any visitor.
The Saiga Antilope
The steppes of Kalykia are the only place on our planet where one can still find quite easily this rare species – the inly antelope that used to inhabit a huge part of Europe and Asia. After its mass mortality in 2015 in Kazakhstan that deduced the population by more than a third, Kamykia is a place to give Saiga another chance.
Lake Manych
It is a fantastic place to watch the little egret, the spoonbill, the Dalmatian pelican, the blue0cheeked bee-eater and other birds in their natural habitat.
Flower Fields
The infinite steppes with wild tulips.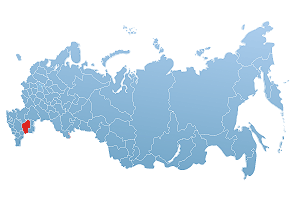 Choose the option that suits you. You can buy the package that we offer above or choose a customized itinerary. Make the right choice according to your desires.