Meeting Muskoxen
This inhabitant of the polar tundra suvuved the ice age. Having completely disappeared in Sideria about 3000 years ago, it was then re-introduced in 1974. Since then the populartion of muskoxen has grown to appr. 8000. This animal is known for it spectacular love-filghts, however, desprite its name it belongs to the family of Bovidae. Its strange look serves the animal well during long polar nights, its acute smell helps is to find food under a thick layer of snowcovering the ground from September to Juin.
Burning coal
Thia phenomenon was unknown till 2012 till it was discovered by a tourist expedition. Scientists who regularly flew over these lands had not known about it. How many other fantastic places are still to be discovered over teh polar circle?
Complete change of scenery!
The nearest village is a few hours away by helicopter. Just one step here separates adventure from discovery!
Austere, wild, fascinating nature!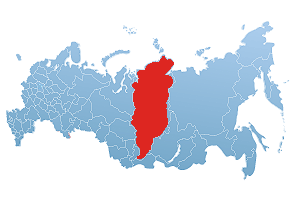 Choose the option that suits you. You can buy the package that we offer above or choose a customized itinerary. Make the right choice according to your desires.