Discover shamanic culture…
…by attending a shamanic ceremony or taking an appointment with a shaman. Visit the 13 Shamans festival which takes place every 2 years and offers a choice of master-classis, seminars and clinics.
Ubsu-Nur  (Uvs Lake) Watershed
It is a unique place where sand dunes exist side by side with taiga. It is home to such rare species as the snow leopard, as well as the lynx, the wolverine, the red deer and the Altai grouse. Join ornitologists in ringing such predators as the eagle, the falcon and the vulture.
Orthodox Old-Believers
There are many villages along the Maly (or Small) Yenisey which are inhabited by the so-called «raskolniki» or old-believers, who until now follow religious traditions of the 17th century.
Archaeological Sites
Por-Bazhyn is one of the most misterious archaeological monuments in Russia. This construction belongs to the 8th century. Its purpose remains unknown: it could be a fortress, a khan palace, a convent or an astronomy observatory. Another thing that attracts those who are interested in history and archaeology are scythe kurgans (burial mounds). Archaeological expeditions of 2000-2003 dug out a number of objects revealing new sides of the nomad culture.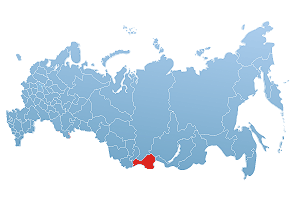 Choose the option that suits you. You can buy the package that we offer above or choose a customized itinerary. Make the right choice according to your desires.